16 Mai 2018
18:00-19:30
JOSEPHS®, Karl-Grillenberger-Str. 3, Nürnberg
Emotion-based personalization applied to cancer websites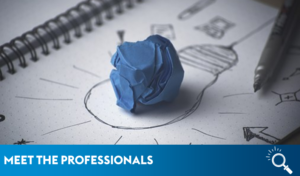 This talk will present a study, which explored the role of emotions in predicting the preference for personalization features, and user perception of emotion-based personalization on cancer websites. Emotion-based personalization was implemented on a real-life cancer website – PORT.org.ba. A number of controlled experiments were carried out, in which users interacted with the website and evaluated it. The findings imply that different basic emotions stimulate or discourage interaction. Generally, users experiencing positive emotions are eager to explore the website and be involved in the tailoring process. Negative emotions are more likely to inhibit the use or perception of features that entail extensive engagement from the user side. Furthermore, the findings suggest that long-term cancer website users, who have been directly affected by cancer, decisively desire emotion-based personalization. Finally, the research recommends rules for adaptation and personalization algorithms that incorporate user emotions, when applied to cancer websites.
Speaker: Suncica Hadzidedic (Sarajevo School of Science and Technology)

Please note that the event will be held in English.