16 Jul 2018
17:30 - 19:00
JOSEPHS®, Karl-Grillenberger-Str. 3, Nürnberg
Internet of Things: chances and challenges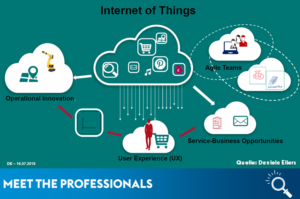 Meet the Professionals: Daniela Eilers and the Internet of Things
The workshop offers tools to identify, analyze and develop new business opportunities in the Internet of Things era. By looking at user experience (UX) as a key success factor there is a tendency to see new business models where they does not exist. But it is just as wrong to fail to see where they are emerging.
Please register for the event via email to josephs(at)scs.fraunhofer.de! The number of participants is limited to 20 person.
Please note that the event will be held in English.