21 Nov 2017
18:30-20:30
Zollhof, Kohlenhofstraße 60, 90443 Nürnberg
Know-How-Event im Zollhof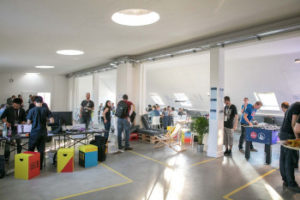 'Growth Hacking' is the subject oft the next Know-How-Event. ZOLLHOF invites Stefan Ramershoven – CEO at kjero.com – who will get to the bottom of the following questions:
How is it possible to scalably attract new customers and users?
How to get traction on a low budget?
Which tactics and methods does Growth Hacking provide for structured growth?
Agenda:
18.30 – 19.30 Uhr: Keynote
19.30 – 20.00 Uhr Q&A
20.00 – 20.30 Uhr Get together, drinks and pizza
Admittance: public event/Language: German – registrieren Sie sich
hier
.