Mobile Ethnography mit Experience Fellow
Experience Fellow ist das Startup-Unternehmen unseres Referenten der Drinks #1, Marc Stickdorn und bietet eine Lösung für "Mobile Ethnography" an.
Diese Lösung wurde erfolgreich für ein Service Design Projekt der Tourismus-Region Serfaus-Fiss-Ladis eingesetzt.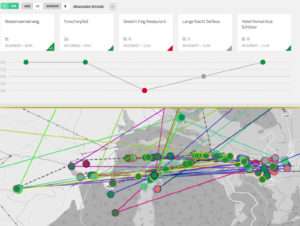 Hier erste Informationen zum Projekt:
Client Background
Serfaus-Fiss-Ladis is one of the few Alpine tourism destinations which have succeeded in transferring the success story of the winter to the summer season. While many of the famous winter sports destinations are empty in summer as most hotels are closed and cable cars are not running, there is a lot going on in Serfaus-Fiss-Ladis.
The tourism destination Serfaus-Fiss-Ladis consists of three villages: Serfaus, Fiss and Ladis. Nearly one third of all 2.2 million overnight stays of the village of Serfaus are generated during the summer season. With 14,112 tourist beds in winter and 12,954 in summer the community is one of the most tourism intensive ones of the Austrian province of Tyrol. Serfaus with 963 overnights per inhabitant is much more tourism intense than comparable famous Tyrolean ski resorts like Ischgl or Sölden.
Successful Tourism Destination by Design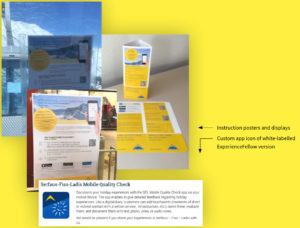 The success story of this destination is based on pioneering achievement and entrepreneurial personalities as well as the willingness of all stakeholders to cooperate within the destination. The resort is one of the rare examples where the tourism association, the cable cars, the community, hotels, gastronomy, ski schools and ski rentals have been working closely together. For several years the tourism association and the cable cars have been operated under the same brand. After all the guest himself does not care who is responsible for the touristic product as long as it works well. And the product does work.
Project Report and Case Study for Mobile Ethnography
Die Case Study dürfen wir freundlicherweise hier veröffentlichen:

Und hier geht es zur Website von Experience Fellow für weitere Informationen.